Sevina technologies provide AI-based solutions which include business process, transformation roadmap, modification, identifying threats, data exploration, data glossary, data privacy, data protection, image-video-text analytics, natural language learning process(NLP), boost manufacturing, building corporate strategy, and inlining intelligence-based automation process. We believe in an End-to-end integration with commercially useful AI. Our analytics and automation equipped AI can impact your organization's growth on a large scale. Sevina technologies provide AI-based solutions with AWS, Google AI solution, Microsoft azure AI solutions. We help businesses and organizations to grow their revenue by adopting AI. Give us a chance to remodify your model of the business process.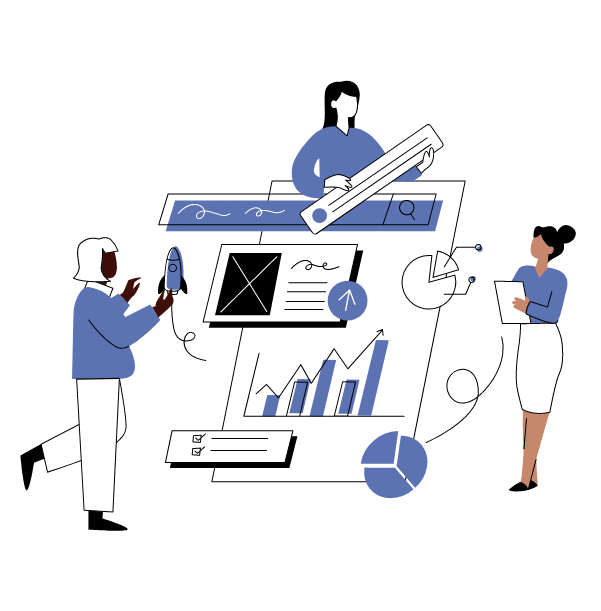 AI Strategy & Consulting
We are trusted AI Solution provider company, We take help of latest technologies and our software engineers to create best business solution which can help your business.
AI Solution development
We have experience in developing advance AI app solution that gives empower to business with the ability to automate time consuming task.
AI Customization
We have experience in creating customized Al solutions that can fulfill the unique requirements of the clients.
Al Implemention
We make sure that our AI solution implemented in right way so it can deliver the maximum benefits and work without any error.
Tech Support
We provide 24/7 availability support service with our AI expert to make sure that your AI app are always on the tp.
About Artificial Intelligence
In today's world Ai is changing almost everything digital form complicated online advertising to simple web search. Ai is gaining is popularity day by day and becoming central to the world. It is now a days used in many industries like financial services, healthcare, manufacturing, and entertainment, every industry is making it's way to ge AI- ready. This AI technologie is helping small as well as big business you analyse there insight data to take strategic decision.
Sevina technologies empowering businesses to become Data-Driven for the development and management of new products. It also enables businesses to be more competitive and up-to-date in this technology-driven world. Our automation technology and operational analytical based solutions help your business to improve their processes, outcome, and decision making, which eventually increases the revenue in the long term.
Software We Use For Artificial Intelligence